ATM and Related Products
Universal Horizon Limited ATM and related products
Features of the Smart Teller Machine
Customers use this VTM to conduct "face-to-face" instant communication with the back-office operation center, and through the equipment's independent coordination of hardware support, more efficient electronic signing can replace the paper "face-to-face" work at the branch counter;
It provides a one-stop business processing platform for customers, satisfy comprehensive business needs such as account opening, card dispensing, contract signing, consultation, etc.
Business functions: account opening and card issuing, ID card information identification and collection, fingerprint recognition, face recognition, IC card reading, live face detection, barcode scanning, information printing, stamping and remote assistance, etc.;
Value Proposition for the Smart Teller Machine
Smart Teller Machine has become the standard of mainstream banking for transformation for countries like China. It provides customers with one-stop self-service intelligent service, offloading 80% of the traditional counter business. The overall effect presents six major features:
High Speed: Smart Teller Machine has taken the service mode of customer self-service, back-end professional audit and front desk marketing, to achieve one-time card inserting, one-time review, one-time result display and one-time signature service, optimizing the traditional counter's cumbersome operating procedures, improving efficiency up to 5.48 times regarding operation time.
Great Experience: –Smart Teller Machine's process has achieved Five 0 operations – 0 copy, 0 paper document, 0 handwork, 0 bills and 0 stamp, which significantly reducing branch office's manual transaction work, while the system can identify different conditions and realize information correction, reducing human intervention to the minimum, so that staff operations become easy and simple. 
Full functions: –Smart Teller Machine integrates at least 9 kinds of bank self-service equipment, serving as comprehensive customer self-service equipment, and integrates corporate business with private business. Taking a combination of online and offline way with precise customer marketing, STM truly works as full-featured one-stop equipment, so that small branch offices can also have comprehensive business scope.
Propelling Transformation: –Smart Teller Machine's process reengineering helps bank branch office to achieve transformation, releasing more than 50% staff. It propels 6 major transformations on branch office layout, team, process, assessment, support and branding.
Low Cost: -Smart Teller Machine can help bank branch office save business area, and counter labor costs, while its paperless mode of operation and night mode of operation lay a solid foundation for branch office's low-cost, efficient operating model.
Strong Risk Control
 Smart Teller Machine uses full electronic operation, customer self-service, identification and unified back-end electronic audit. The risk control for branch office changes from human control to machine control that is more accurate.
Smart Teller Machine uses Internet thinking to transform bank branch office's business processes with more innovative technology and create a new channel of trade in a smarter way, to achieve innovation in branch office management mode, promote the all-channel transformation and support the transformation. Smart Teller Machine has raised the curtain of smart banking.
CASHWAY MONITOR SYSTEM FSSEMANAGER
This is a comprehensive platform in all aspects. It can help customers "MonitorèManageèOperate".  This 3 -level manageability of self-service-machines ultimately reduces the overall cost of operating ATMs.
MONITOR FUNCTIONS
System monitor manage
Terminal remote control
System report
Self-maintenance
Create ticket
Other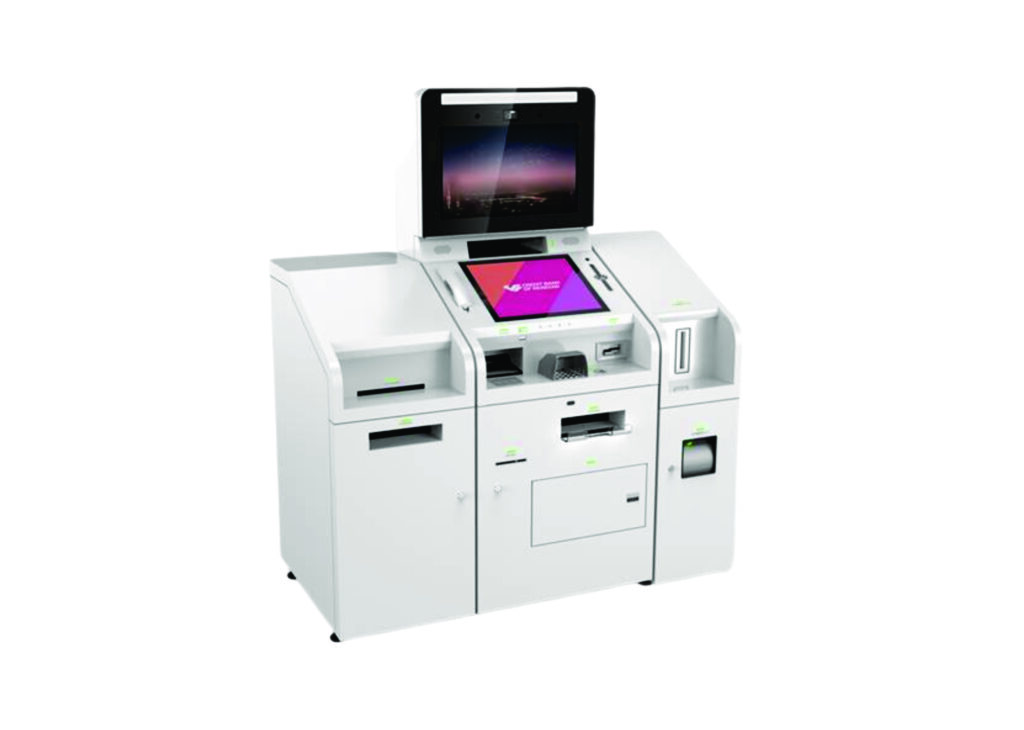 It is a solution that processes financial & non-financial transactions through different channels like CDMs, Recyclers, BNAs, mobile, internet, etc., in the most secured way while complying with the regulatory requirements and security standards (PCI-DSS, PA-DSS, EMV etc).
It is designed in a way to support large transactions and can be integrated with any third-party core banking systems and connect to all the major card networks in the world. The Omni-channel Switch can be integrated with different Hardware Security Modules (HSMs).
We are currently in Partnership with the following POS Terminal OEMs and are ready to supply these terminals to your bank.
About WizarPOS
At its advent as an industry disruptor, WizarPOS has advocated the POS industry revolution of POS platform redefinition by launching future-proof POS systems. WizarPOS has shipped over 3 million units of Android POS terminals worldwide by 2020, which are deployed in 30 verticals on five continents. Its footprint expanded to countries comprising two-thirds of the global population. In addition to developed countries in Europe, the Americas, Japan, and South Korea, WizarPOS is lauded as the FinTech Center by United Nations Industry & Development Organization (UNIDO) Global Science & Technology Innovation Network for its achievements in financial inclusion in developing countries.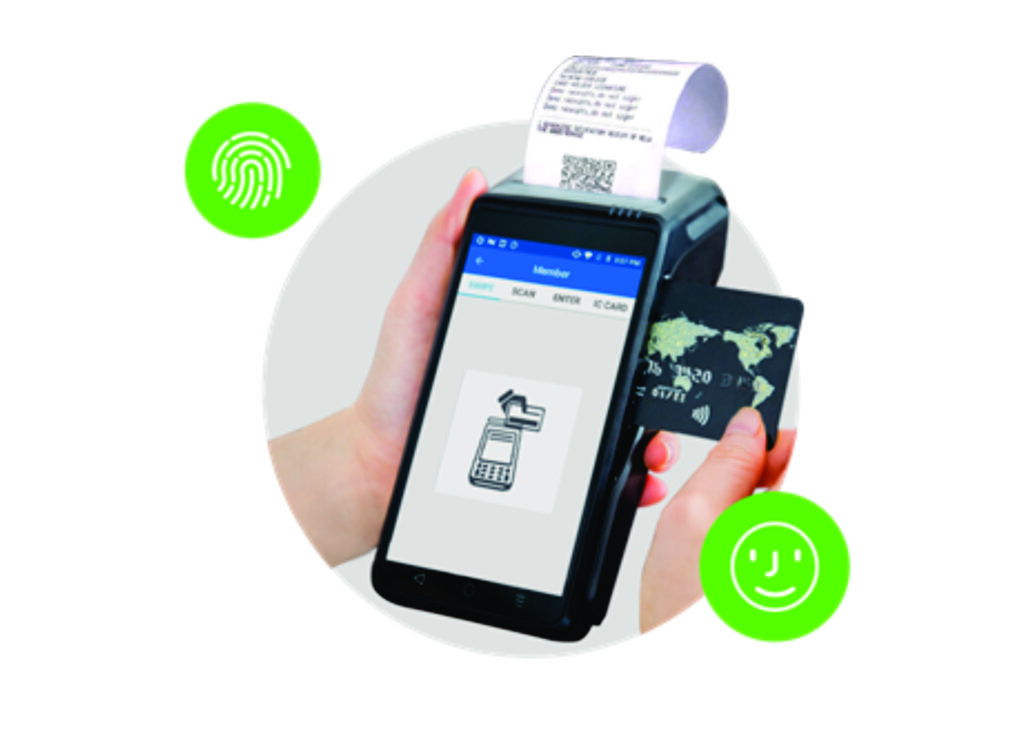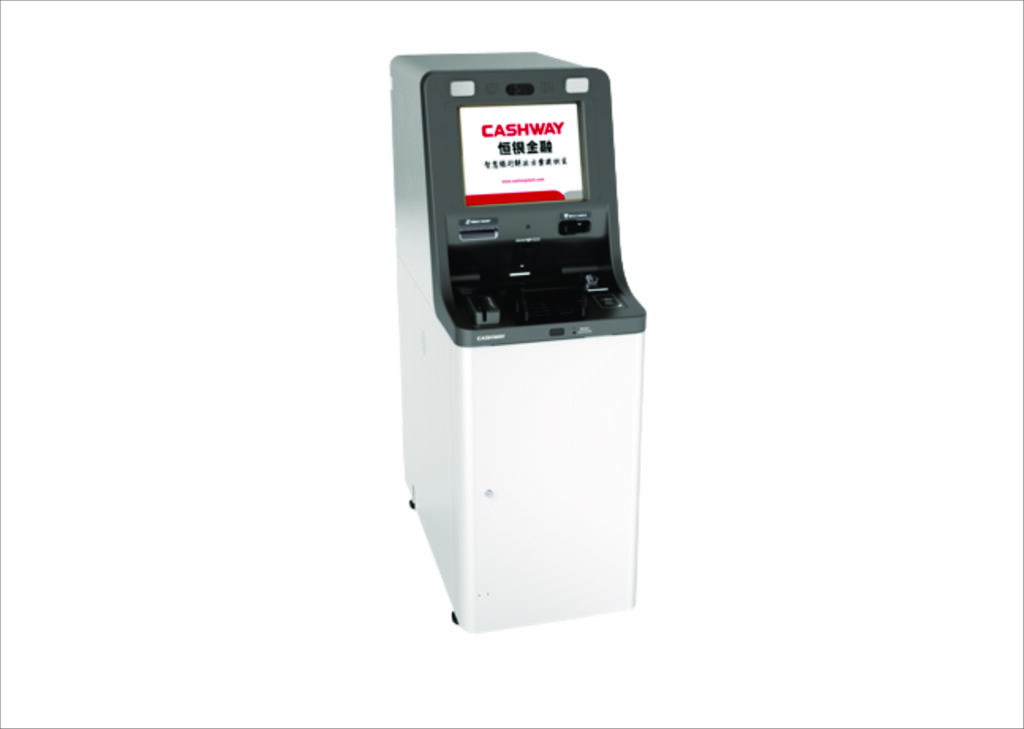 The card management solution manages the entire card life cycle, right from generating different types of cards like debit, credit, prepaid and loyalty cards, PIN management, to blocking (hot marking), auto-renewing, re-issuing and maintaining the card issuance history
It can create cards based on multiple BINs, issue single cards for multiple accounts or issue multiple cards for single account, based on the requirements. It contains a fees and pricing module, bank can decide configure fees for different services and change as and when required. The card management solutions is extensively tested under the PA-DSS certification and can be operated by authentic and authorised users only with maker and checker facility.
The 360° reconciliation solution has the capability to reconcile transactions for all payment channels like UPI, AEPS, internet banking, mobile banking, wallets, POS, banking cards, Micro-ATMs, bank-prepaid cards and cash @CDMs/BNAs/Recyclers for the banking sector.
GL files from CBS, raw files from different card networks, EJ files from ATMs, transactions log files from switch, CBR & switch counter files all are imported in the reconciliation system and then the reconciliation engine processes all the files and throws different reports regarding transaction status, potential chargebacks, suspect / hanging transactions and also generated a TTUM (Transfer Template Upload Maintenance) which can be imported in the core banking solution, which will automatically take action to reverse the original transaction.
The reconciliation solution is PA-DSS complaint with other standard security measures in place. The solution offers a comprehensive customizable dashboard & reports.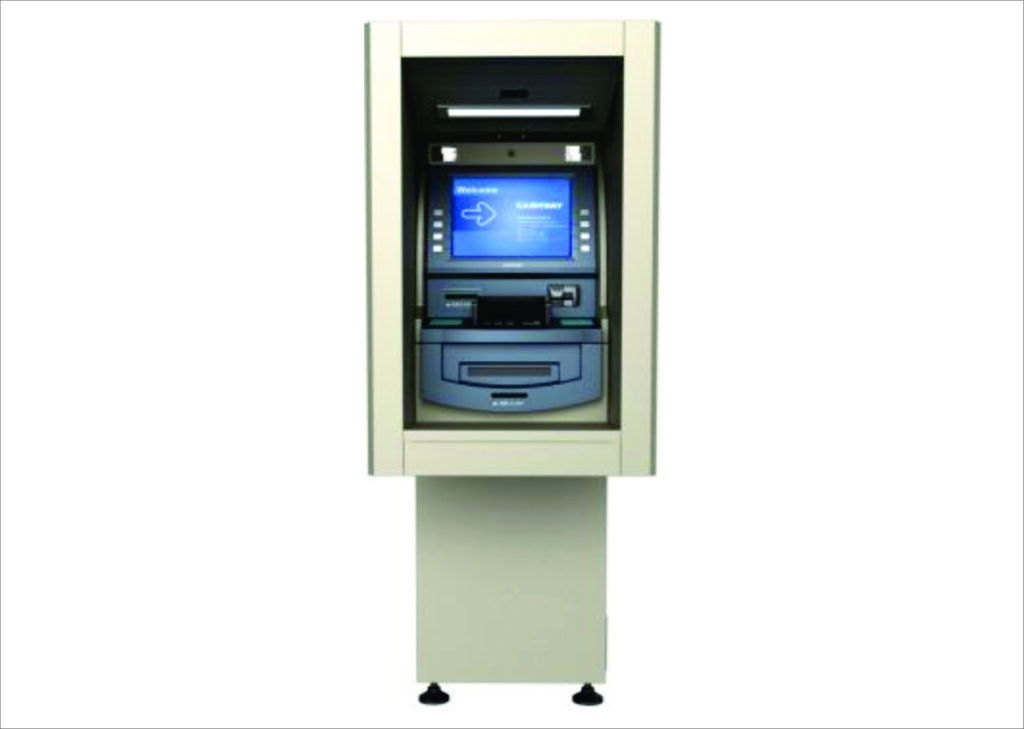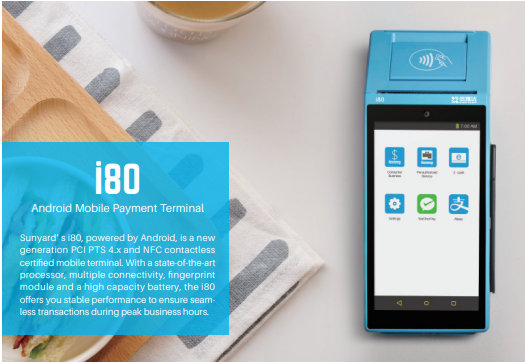 Banks are required to carry out mandatory validation on the identity of their customers and as part of the regulatory mandates provided by the Central Bank.
We offers a technologically advanced solution to take care of this requirement (includes eKYC, biometric validation and mobile applications). This would ensure that the customer credentials are verified online, and new customer accounts are opened instantly.
This solution helps banks to reduce the round trips of the CIT agents, the cost for each of those trips and the holding cost of the cash. This prevents the banks from overloading the ATMs and cash out situations.